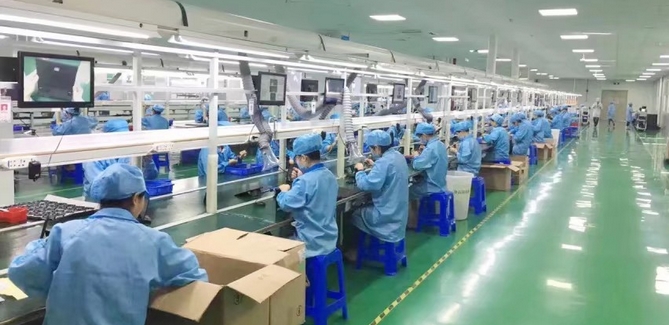 Smartled Lighting Co Limited was established in 2010, which (hereinafter referred as SMART) is a fast-growing company. SMART products mainly include LCD Display Products (digital photo frame, LCD Video Brochures,Adverting Player, Digital Signage Display), LED Lighting Products (LED bulbs, strips, Spotlights, LED flood lights, and PAR Lights) and Digital Gifts for OEM brands all over the world.

SMART is a recognized OEM /ODM manufacturer, wholesaler, Supplier and Exporter of world wide popular Electronic products, started from LED Lighting Products, then joined the LCD Display products and digital gifts in 2013.

Our team of specialists are dedicated to designing, developing, manufacturing and marketing life-style-enhancing electronics with value-added product and competitive price. Our core competence lies in our people - the experienced and creative R&D team as well as their ability to identifying, developing and utilizing leading edge technologies and turning them into the most innovative and reliable products in the most economic way via solution integration function enhancement, product design optimization and cost-effective manufacturing.
In addition, we work with top design and solution companies as strategic partners to ensure the best performance of our products in every phase to fulfill customers needs.
We believe quality is the life of our company, and we keep strict quality control system. Our rigorous QA team members devote themselves to the burdensome work in all the key processes such as IQC, production scheduling; OQA and 100% final inspection.
Our goal is not to simply provide commodity electronics, but to enhance the lives and lifestyles of the end-users, we are keen to bring people the most innovative and useful products for everyday life at an affordable price. Driven by this vision, we bring happiness to people's digital lives through our professionalism and commitment. We can only succeed when our customers succeed, so we provide complete solution to our customers by supplying high quality products at competitive prices with timely delivery. We listen to the needs of our customers and meet their expectations with unique and inspiring product designs and concepts.
OEM/ODM & Customization Orders are welcomed.